– Posted on May 1, 2012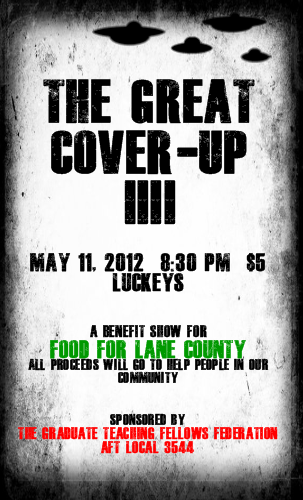 1 Comment
GTFF Bargaining Support Petition

Join UO faculty, staff, and students and announce to the University administration that GTFs deserve a fair and equitable contract!

Support the GTFF in their Bargaining with the University of Oregon

We—the faculty, staff, and students of the University of Oregon—express our strong support for the Graduate Teaching Fellows Federation (the GTFF) in their current contractual negotiations with the University.

In light of the invaluable contribution GTFs make to the instruction and research missions of the University, we feel GTFs have earned a contract that provides them with fair compensation, respectful treatment, and the basic securities provided to other campus employee groups.

We demand that the University take seriously the GTFF's bargaining proposals— including a minimum wage that actually meets living expenses for graduate students in Eugene, satisfactory vision and dental coverage, and paid parental and sick leave. We also demand that the University respect the right of the GTFF health and welfare trust to oversee health insurance coverage for GTFs.

We stand beside the GTFF and call upon the University administration to take concrete and immediate steps, at the bargaining table and beyond, to provide GTFs with the fair wages, equitable benefits, and respectful working conditions they deserve.

[signature]

About the GTFF

The Graduate Teaching Fellows Federation (GTFF), the union of the graduate employees of the University of Oregon, commits to creating a strong, safe, and diverse community of educators and scholars for the purpose of protecting and promoting the interests of its membership.

The Graduate Teaching Fellows Federation represents over 1500 Graduate Teaching Fellows and Research Assistants at the University of Oregon in Eugene, Oregon. We are local 3544 of the American Federation of Teachers (AFT).

GTFF in the News

Here are some recent news articles about the GTFF!
Post Categories

Recent Posts